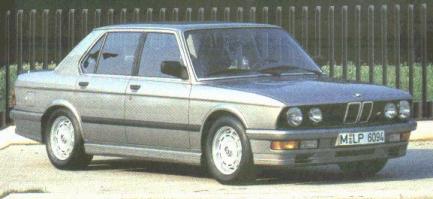 Please note: The registration for new members has been closed since 2003. This is temporary due to lack of time and personnel. Website updating has also stopped due to this reason. Please accept our apologies for only having the technical articles updated at this time.
Members Only Section. (See SIG Info for log-in instructions)
Web-page Design & Owner: Chris Graff & Rob Anderson
Email: Info@m535i.org


Copyright 2004, 2003, 2002, 2001, 2000, 1999, 1998, by Chris Graff. No portion of this site or its contents may be duplicated without explicit permission from the M535i Special Interest Group & Registry. Any infrigement of this policy will bring legal action so please check with us before you take something!
The Official website for the M535i Special Interest Group & Registry. Welcoming all M535i's and US spec 535iS's to join the Group and Registry. Thank you to Rob A., Frank H., Matt D., and Chuck G., and everyone else on the list and whom I've met over the internet. Without your enthusiasm and help, this could not have been possible!
This group is completely not-for-profit. The officers of the group do not get paid in any way for the work they do, and all work is completely voluntary. While we do have sponsors, their support goes only towards the costs associated with the website and printed material. A thanks to the officers, especially if they've spent a lot of time with you, goes a long way.